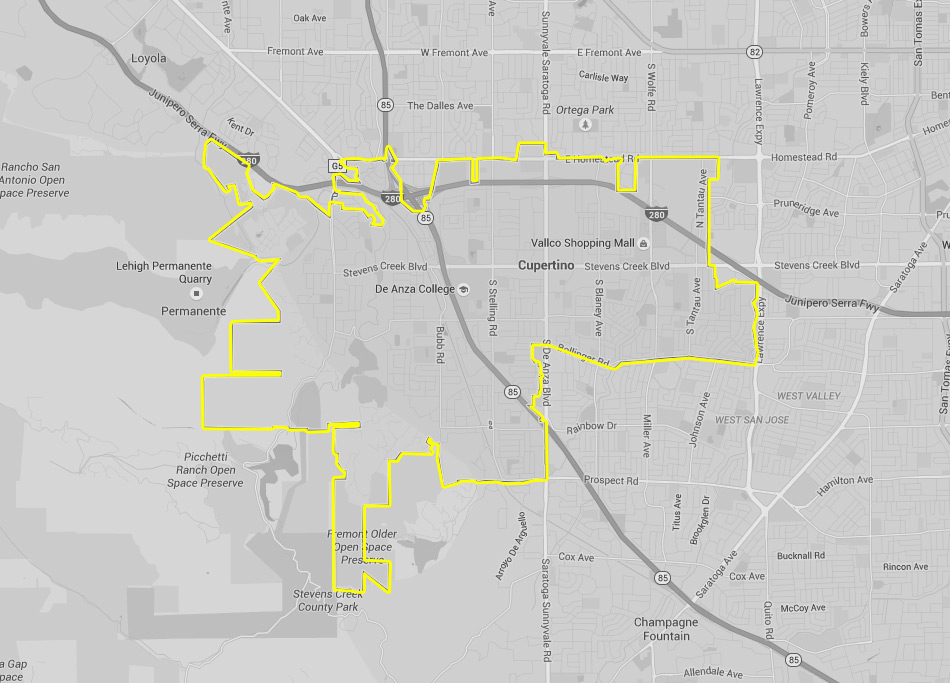 Taxi in Cupertino: Yellow Checker Cab
If you happen to find yourself in Cupertino, California, don't just sit there. Plenty of exciting activities await you, but you have to find a way to them. When you don't have an automobile of your own and opportunity comes knocking, you need a dependable ride that can get you there. Here at Yellow Cab of Silicon Valley, we make sure you don't miss out on a thing. Take a taxi Cupertino style and ride with us.
Exploring Cupertino with Us
While in Cupertino, be sure to ask one of our drivers to show you one of the following places:
The Flint Center – this establishment hosts a number of exhilarating programs each year for patrons of all ages. Events such as symphonies, live theater shows, concerts, and stand-up acts from famed comedians are quite common here. Admission is incredibly affordable and the accommodations are top notch.
Vallco Shopping Mall (formerly the Cupertino Square) – explore all that capitalism has to offer in this department store heaven. There is even an ice center and an AMC movie complex located on site. In addition, a farmer's market visits the lot regularly.
Hollyhill Hummingbird Farm – check out the fresh fruits and vegetables here, all while getting an education on sustainable living, including information on how to raise your own organic produce.
Deep Cliff and/or Blackberry Farm – visit these breathtaking golf courses when you have a little free time. Admission is fair, the greens are spectacular, and the weather is always right.
The Fujitsu Planetarium – take a look at the marvels of space by visiting the largest indoor planetarium to the west of the Rockies. It has been newly renovated and is now considered to be one of the top state-of-the-art facilities in the world.
Cupertino Historical Society – stop by here and enjoy the museum at the community center. Learn all about the history of Cupertino and then walk over to the Memorial Park where the amphitheater is located. There are can watch summer movies or hear Shakespeare in the Park.
At some point you will probably get hungry, so don't forget to research the fine dining restaurants in the area. Our drivers will be more than happy to take you where you want to go. We make it our mission to know the area well so we will be able to help you find something stimulating to do while you are in the city.
GIVE A GIFT OF A
FREE RIDE TO FAMILY & FRIENDS