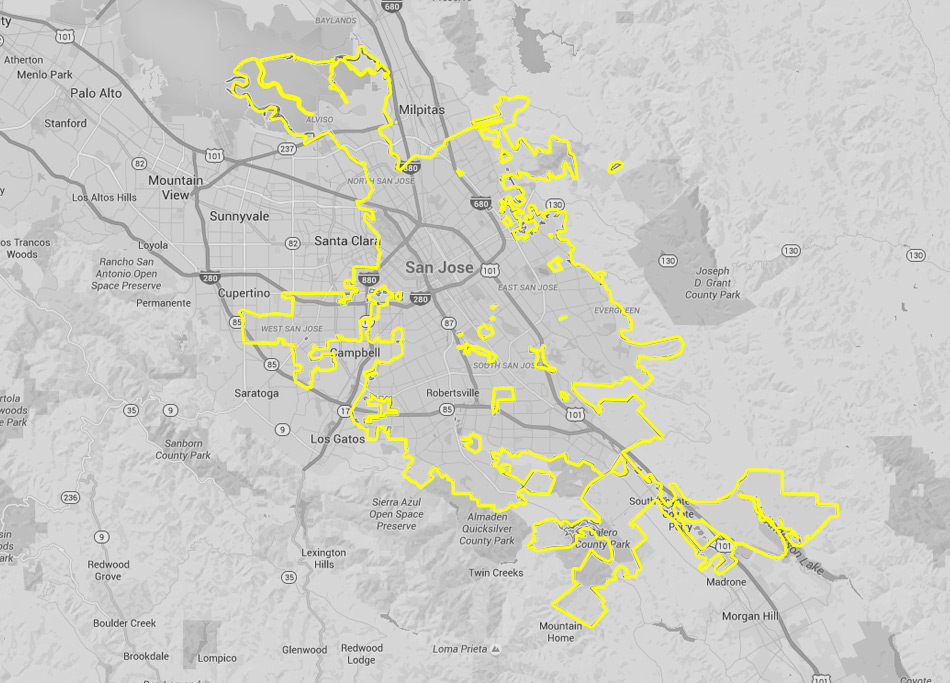 Taxi in San Jose: Yellow Checker Cab
San Jose is the third-largest city by population in California, the tenth-largest by population in the United States, and the county seat of Santa Clara County. San Jose is the largest city within the Bay Area and the largest city in Northern California. San Jose is a large city surrounded by rolling hills in Silicon Valley, a major technology hub in California's Bay Area.
The downtown historic district is known for its architectural landmarks, from the 1883 Italianate-style Oddfellows building to Spanish Colonial Revival structures. The downtown area is also home to the Tech Museum of Innovation, devoted to the exploration of science and technology.
Explore San Jose with Yellow Checker Cab
The city is generally divided into the following areas: Downtown San Jose, Central, West San Jose, North San Jose, East San Jose, and South San Jose. Important landmarks in San Jose include Children's Discovery Museum of San Jose, History Park at Kelley Park, Cathedral Basilica of St. Joseph, Plaza de César Chávez, Dr. Martin Luther King, Jr. Library, Mexican Heritage Plaza, Rosicrucian Egyptian Museum, Lick Observatory, Hayes Mansion, SAP Center at San Jose, Hotel De Anza, San Jose Improv, San Jose Municipal Stadium, Spartan Stadium, Japantown San Jose, Winchester Mystery House, Raging Waters, Circle of Palms Plaza, San Jose City Hall, San Jose Flea Market, Oak Hill Memorial Park, and The Tech Museum of Innovation. San Jose possesses about 15,950 acres of parkland in its city limits, including a part of the expansive Don Edwards San Francisco Bay National Wildlife Refuge. The city's oldest park is Alum Rock Park.
With so many places to investigate and explore, you can count on Yellow Checker Cab to get you where you need to be. Regardless of the time of day, when you need a Taxi in San Jose, think Yellow Checker Cab. Providing quick, professional, and reliable service from our fleet of licensed drivers, Yellow Checker Cab provides the best taxi service in San Jose.
GIVE A GIFT OF A
FREE RIDE TO FAMILY & FRIENDS