Don't Be Fooled By The Many Unlicensed & Potentially Uninsured Imitators
Can I get a taxi near me now? You can! Yellow Checker Cab Company, Inc. has connected passengers with trusted taxicab operators since 1938. What taxi to use in San Jose, CA? Yellow Checker Cab's Connect2Taxi call center will connect you to a licensed & insured taxicab in your area. Yellow's "Closest Vehicle" GPS computer ensures that the closest cab receives your fare request.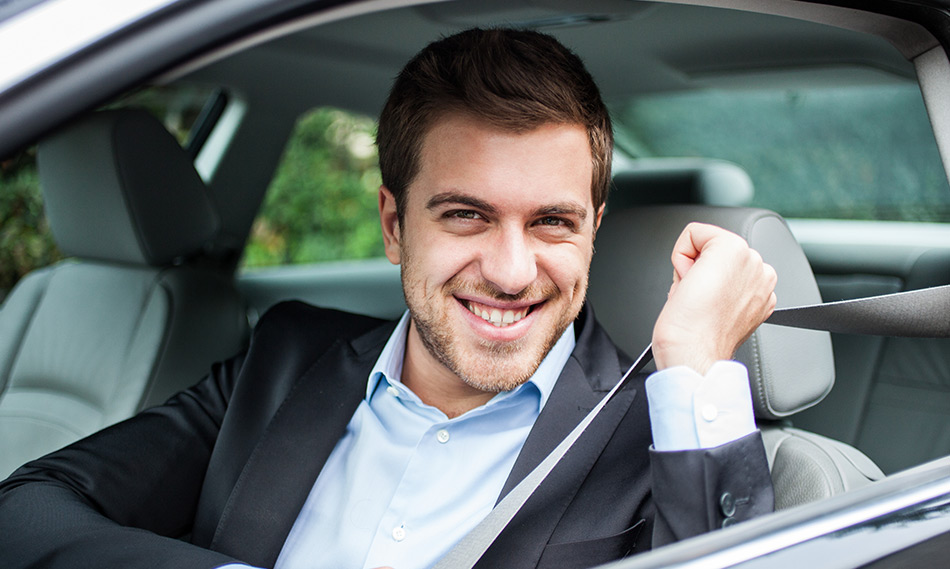 Over 400 affiliated cabs to serve you
In a taxicab, up to seven people may ride for the price of one
Over 40 percent of the affiliated cabs are Clean-Air vehicles
State-of-the-art GPS Computer Dispatching
The Police Departments test and certify drivers
Safe, Clean, Air Conditioned Vehicles
Don't Drink and Drive Campaigns make taxicab drivers the designated drivers
Ride in the Carpool Lanes during Rush Hour
Corporate Accounts welcome!
General Information
Where do I get a taxi to the airport? Here, at Yellow Checker Cab! Whether you need a reliable airport transfer, a corporate travel service or you need to book a mobility & wheelchair accessible taxi transportation service nearby, Yellow Checker Cab is there to offer high-quality and convenient rides. Choose between a point-to-point and hourly service and opt for the one that suits your needs and preferences. Rely on the company's accomplished drivers to take you where you need to be in a swift and safe manner as they are very familiar with the area and able to choose the best routes to your destination. Book your ride via Yellow Checker Cab mobile app, the company website or on the phone; your friendly customer support agent is looking forward to assisting you.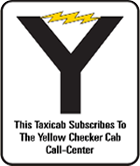 TO ENSURE THAT YOU HAVE RECEIVED A CAB THAT SUBSCRIBES TO THE YELLOW CHECKER CAB COMPANY CALL-CENTER, LOOK FOR THIS LOGO ON THE CAB.

LOST & FOUND DEPARTMENT
Forgot something? If you accidentally left something in a taxi email us or call 408.286.3400 ext. 1450.
Be sure to leave your name, contact phone number, date and origination of trip, and a brief description of the lost articles.
GIVE A GIFT OF A
FREE RIDE TO FAMILY & FRIENDS