Request A Gift Cards
The world is getting more cashless every day and it is not by chance. It is far more convenient to pay with your card than using cash and that is particularly true when taking a cab. Another advantage of paying by card is an easy way to arrange rides for your employees, colleagues or your loved ones. Buy a gift card and have it all sorted out.
Cab connect's Card ONE™ is now being used instead of the paper-based voucher of the old days. Being a fast and secure electronic transaction system, it is a very convenient method that enables you to take a pre-paid journey or handle a group transportation. It can also be more than that – a gift for someone you care about.
Available in Santa Clara County
Gift cards have come to be the number one purchased gift during the holiday season and all over the year. No wonder, as it comes very handy. You can buy a pre-paid card to your loved ones, be it your family or friends, and you can never go wrong with that one. Let them have a safe and comfortable ride in a clean and air conditioned vehicle with Yellow Checker Cab. They will enjoy the ride and get to their destination in a swift and timely manner.
CardONE™ gift cards are available in Santa Clara County and are accepted by most licensed taxicabs affiliated with Yellow and Checker Cab. CardONE™ users should call the Yellow Checker Cab call center to place their ride requests. Please notify the customer service representative of the intended use of the CardONE™ card. Yellow Checker Cab is a licensed taxicab call-center with over 300 subscribing taxicabs. All taxicab services are provided by licensed self-employed taxicab operators.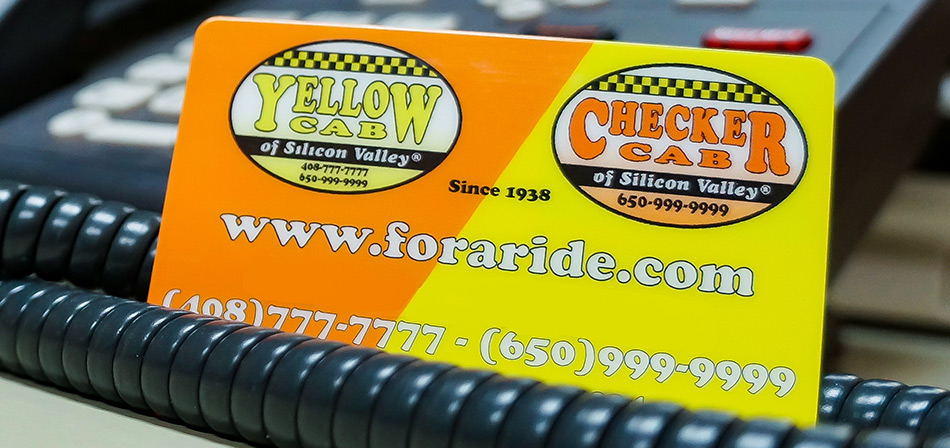 Gift Cards Request Form
In order to send your family or friends a Gift Card, please fill out this form.
NOTE: All fields are required.
GIVE A GIFT OF A
FREE RIDE TO FAMILY & FRIENDS