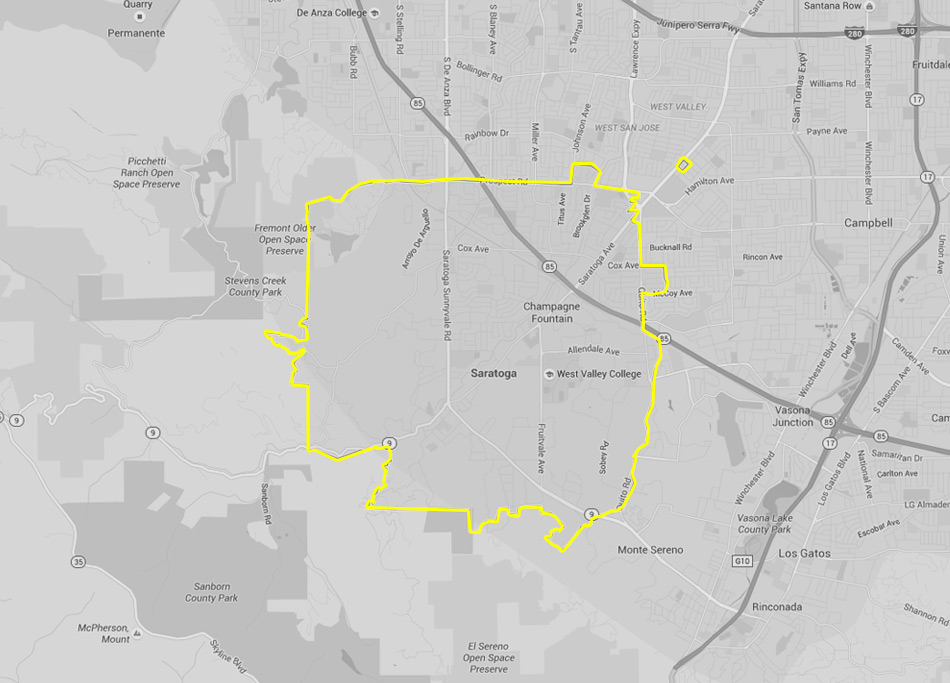 Taxi in Saratoga: Yellow Checker Cab
A lot of people visit Saratoga each year because of its amazing attractions. In fact, some people love what they experience so much that they choose to make Saratoga their permanent residence. Either way, a lot of those folks will need rides from place to place, and that's where Yellow Checker Cab comes in. YCC is a taxi company in Silicon Valley whose team makes it their mission to know the city well so that YCC's chauffeurs can get you from point A to point B without delay.
Getting Out and About with Yellow Checker Cab
When you are done with all of your important errands, be sure to check out one of the following fabulous spots. No worries, YCC cab company in Saratoga has drivers that can get you there no problem.
Hakone Gardens
Come visit a place that is designed for peace and tranquility. It is one of the oldest sites in the city and remains among the longest-lasting Japanese retreats in the Western Hemisphere. It hosts year-round weddings, birthday parties, and other celebrations. On top of that, it features an international cultural venue for patrons, a koi pond, and a moon bridge as well. Yellow Checker Cab's drivers know how to get you there while ensuring that your trip remains stress-free. That's why Yellow Checker Cab is the most reliable taxicab company nearby.
Montalvo Arts Center
If you want to do something a little more exciting, then ask your assigned driver to get you to the Montalvo Arts Center located on Montalvo Road. The center hosts an entertaining outdoor comedy show right in the main garden with plenty of seating for you and your guests. Concerts and other live events are always taking place as well. This venue is perfect for travelers who wish to get inspired on their trip. Be sure to check out the fine restaurants located around the area as well.
Savannah Chanelle Winery
Take a load off at the end of your long day by taking a trip to the local winery that has visitors reeling. It features a breathtaking tasting room and acres of sprawling landscapes that are dotted with budding fruit trees.
Tastings at the time of this article only cost $10, so be sure to try out their popular pinots and merlots. The staff is known for being exceptionally friendly and accommodating, so take your time and enjoy the sights. YCC's Saratoga cab close by will be there to pick you up and take you to your next destination wherever you are ready to go.
Book a Taxi Ride in Saratoga
Discover Yellow Checker Cab flat rates and enjoy while experienced chauffeurs drive you to your desired destination. Simply find one of the Yellow Checker cabs near you and this team will make sure you experience a great trip. Book YCC's taxi with a convenient booking app or schedule your ride through the website. You can also call us at +1 408-777-7777 since Yellow Checker Cab's taxi company in the vicinity is available for you 24/7, 365 days a year. Even easier, you can reserve your ride by using your phone voice command and ask for: "Taxi service near me" or "Yellow Checker Cab near me". Don't worry about traffic jams, ride with the long-trusted taxicab service in Saratoga.
[pbbuttons]