Going Green with Green Cab?
Then Call US, Over 25% of our fleet are Clean Air Vehicles!
At Yellow Checker Cab Company, Inc., we are committed to connecting passengers with environmentally-friendly service by helping to reduce our carbon footprint. For those riders who are carbon-conscious or those companies looking to reduce the negative environmental impact they have, Yellow Checker Green Cab is ready to accommodate your green needs.
Providing clean-air vehicles is important to us. That's why over 25 percent of the affiliated cabs are Clean-Air vehicles. That makes Yellow Checker Cab Company the largest affiliation of alternative fuel vehicles in Santa Clara County.
Using a Hybrid taxicab helps the environment and indicates that you are a responsible citizen who cares about future of the planet. Carbon dioxide is number one cause of global warming. Our hybrid vehicles emit about one-third of the emissions that a normal cab puts out. Standard taxi emits 43 tons of carbon dioxide per year, while a hybrid puts somewhere between 13-15 tons. We believe that you can do business in a way that contributes positively to the environment. Hybrid cars don't use as much gas as a regular vehicle because they switch between a gas and electric motor while driving. When they are not using the gas motor they are using the electric motor. When you decelerate or brake energy is stored in the batteries and then that energy is used to power the electric motor under 40 miles an hour which adds up to big savings for both environment and cab drivers. Gasoline is non-renewable source of energy and with a usage of hybrid vehicles you help in the preservation of it. We hope that one day our company is going to be completely carbon negative.

Our California-based call center can accommodate your green needs. Please request a clean-air vehicle when scheduling a ride by calling
408.777.7777
or
650.999.9999.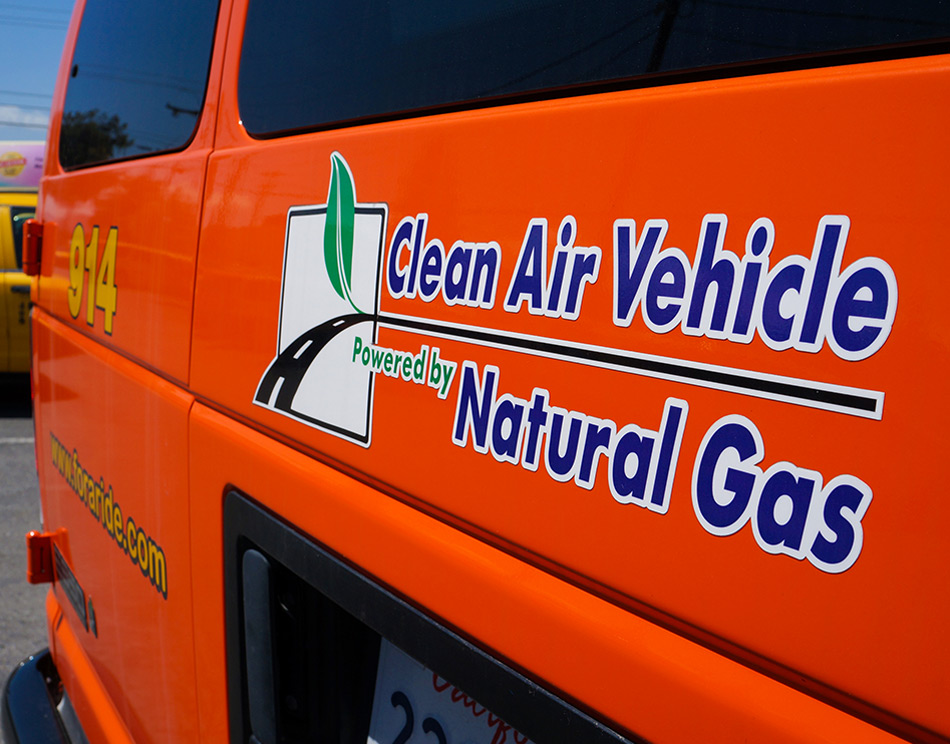 GIVE A GIFT OF A
FREE RIDE TO FAMILY & FRIENDS