Yellow Checker Cab
is the main
close by airport taxicab service in San Jose, CA
and its surrounding area.
Find a cab near me
, you say? Found! A taxicab service that's everything you've ever wanted in an airport transfer within reach is just a dial away
+1 408-777-7777
!
Can I Customize My Airport Ride?
Sure you can! Depending on the type of airport transportation you need,
Yellow Checker Cab
is giving you the option of booking a ride in advance for a 'tailored' airport arrangement. The moment you communicate your travel expectations with YCC customer support team, you'll have everything arranged for a smooth and convenient pickup or drop off.
How to get to Mineta San Jose International Airport?
By using the best Airport Taxi Service in San Jose! Further, you can use YCC taxicab when connecting with all bay area airports including
SFO, San Jose
and
Oakland
, as well.
How to Get the Best Airport Car?
With Yellow Checker Cab, all cars are made equal! Maintained with care and diligence, every vehicle is spotless and ready to take you where agreed. With a comfortable, clean, and spacious interior and an excellent exterior, every
San Jose cab close to you
– if signed by Yellow Checker Cab – is a perfect experience! In case you need a
wheelchair accessible taxi near me
for airport transportation or regular rides around town, Yellow Checker Cab is your go-to for that, too.
Travelers Prefer Yellow Checker Cab Co. Because They Get Conveniences Like:
Largest Affiliated fleet in Silicon Valley, so there is always a cab ready for you
In a taxicab, up to seven people may ride for the price of one
Clean-Air vehicles available (request)
State-of-the-art Call Center
All drivers certified by the Police Department
Safe, Clean, Air Conditioned, Odor-Free Vehicles
Responsible Drivers keep cargo safe
Carpool Lanes helps guarantee on-time airport arrival
You Save on parking
You Save time with loading zone drop off
How Cost-Effective Are Taxi Airport Transfers?
Getting to the airport can be a hassle. Aside from risking to get caught in nasty traffic and paying for expensive parking at the airport you also have to go through such inconveniences as "who's going to drive the car back home?", "will any of my friends be free to take me to the airport?", "can I just leave the car at the airport while I'm away, is it safe?", and all that. However, when you
book the nearest airport transfer in the vicinity
, none of these issues are issues any longer. How so? The driver will be picking you up at your doorstep, and take you straight to the airport, choosing the best routes. With extensive experience and
knowledge of the area
, Yellow Checker Cab drivers are your best bet for a fast, reliable and secure transfer to the airport (or back from it). Serving its passengers with trusted airport taxis since 1938, Yellow Checker Cab has gained the status of  the best San Jose, CA taxicab you can opt for – not just for airport transfers but all other. Pair up with the team that understands quality, and enjoy every single segment of your taxi ride. Hey, and there are some
gift cards
in the play, too – so check that out as well! Ride and score, right?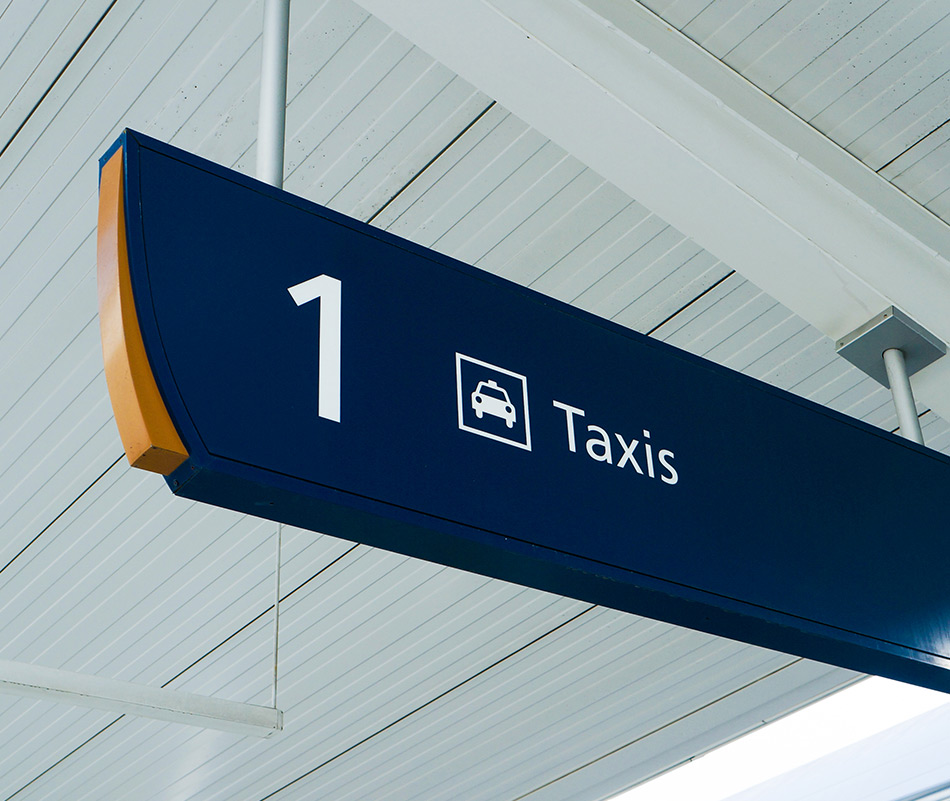 A Quick Overview:
Use The Call Center To Connect To All Bay Area Airports
Norman Y. Mineta San Jose International Airport (SJC)
San Francisco International Airport (SFO)
Oakland International Airport (OAK)
State-of-the-art Dispatching
All drivers certified by the Police Department
Safe, Clean, Air Conditioned, Odor-Free Vehicles
Responsible Drivers keep cargo safe
Carpool Lanes helps guarantee on-time airport arrival
Save on parking
Save time with loading zone dropoff