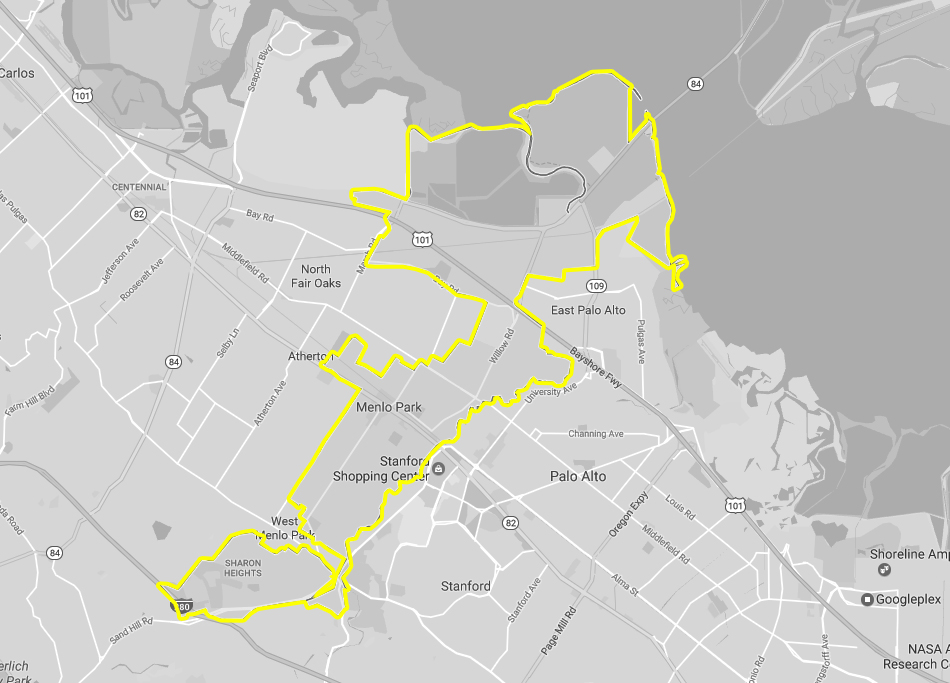 Check Out Some Famous Places With Us in Menlo Park
Menlo Park, situated in the San Francisco Bay Area, is considered to be one of the most educated cities in the state of California and the United States, since nearly 70% of the residents have earned a degree. In recent years, Menlo Park has also become known for the Facebook Headquarters, as the company moved in 2011, proudly saying it would be the biggest employer in town. On the list of top employers it is now followed by SRI International, TE Connectivity and SHR Hotel L.L.C. Art lovers should visit Allied Arts Guild, a lovely place with a beautiful garden, a cafe and art shops where you can buy local artists' work. Pace, Art and Technology is the name of aperfect corner to go to when you want to try something different and new. It is showcasing technology-based art, including LEDs, image projection and virtual reality and there's also an interactive section for kids and families.
Book Yellow Checker Cab service
Reliable taxicab service with professional chauffeurs is what we offer to our clients. You can book us using our booking app or schedule your chosen vehicle via our website. When you choose to activate Voice Command on your phone, just ask for "Yellow Checker Cab near me" or "taxi near me". You will get a comfortable ride and be confident that you'll arrive at your destination in time.
Taxi in Menlo Park: Yellow Checker Cab
Whether you're in town for business or leisure, there are many destinations in Menlo Park you'd probably want to visit. Speaking of free time options, Menlo Park is a town with various open-air spaces, recreational facilities, tennis courts and picnic areas, so you could fully enjoy your time outdoors. We recommend that you always have a dependable cab service and Yellow Checker Cab provides just that. Being here for more than half of a century, we've worked hardduring all this time to ensureourservice is of the highest quality.
When looking for a place to stay, Stanford Park Hotel, Menlo Park Inn or Hotel Lucent could be a good solution when it comes to upscale accommodation in town. Travelers looking for more modest options would have no problem finding a property that would match their needs either, as there are various choices in that price range as well.
There are numerous dining opportunitiesin Menlo Park, which is no surprise with all the different nationalities living in town and many residents enthusiastic about healthy lifestyle. Those looking for gluten free and vegan options will find quite a few in the area, such as Evvia, Tamarine Restaurant and Madera. When you crave for a traditional American meal, head to Café Borrone or Jason's Café and when you feel like indulging in Mediterranean or Greek cuisine, choose from Santorini, Opa! or Galata Bistro. There are various Asian cuisine choices as well, like Red Hot Chili Pepper or Garden Fresh Chines Vegetarian Cuisine. New restaurants and cafes are also popping up every now and then and as the area is known for innovation and creativity, then expect no less when it comes to the fine-dining scene.
Yellow Checker Cab chauffeurs will further enhance your experience by recommending the latest and hottest places, so that you could choose one that perfectly suits your taste.
When you need a cab service in Menlo Park, call Yellow Checker Cab to safely and comfortably get you to your destination.
GIVE A GIFT OF A
FREE RIDE TO FAMILY & FRIENDS